Iran And Russia Strengthening Alliance – Just As Ezekiel Predicted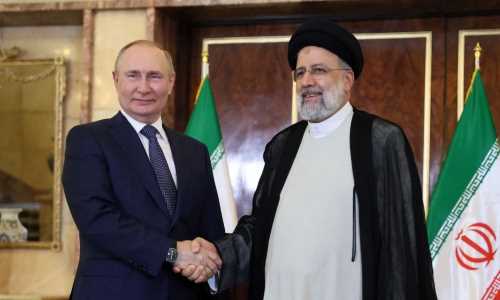 BY JUDITH BERGMAN/GATESTONE INSTITUTESEPTEMBER 17, 2022
---
Iran and Russia have been strengthening their alliance recently, growing it gradually to such an extent that the Wall Street Journal wrote on August 27 that the two countries were "forging tighter ties than ever," as both countries face continued international isolation.
In recent months, Russia and Iran have signed a multitude of agreements, especially in trade, oil and gas, and military cooperation.
In June, an agreement on the establishment of mutual trade centers in St. Petersburg and Tehran was signed, to generate further trade between the two countries in the sectors of energy, transportation, electronics, agriculture, food, pharmaceuticals and construction, by helping Iranian and Russian businessmen establish contacts and conduct financial transactions.
In May, Russia and Iran signed agreements on settling their trade and energy payments in their national currencies instead of the US dollar. In addition, they agreed to continue talks to connect their electronic payment systems as well as their financial messaging systems. Since then, Russia and Iran have gradually begun trading in their national currencies.
In 2021, the volume of bilateral trade between Russia and Iran increased by 81% from the previous year, rising to $3.3 billion. In January, after a two-day visit to Moscow, Iranian President Ebrahim Raisi said that the two countries would increase trade even further.
"We agreed to remove trade barriers and boost the economic exchanges between the two countries. Currently, the level of mutual trade is not acceptable, so the two countries agreed to increase trade to $10 billion a year. The two countries can take steps to break the dominance of the dollar over monetary and banking relations and trade with the national currency."
During Raisi's visit, the two countries also signed agreements to deepen energy cooperation and in July, Russia announced that it would invest $40 billion in Iran's oil industry, Russia's largest ever investment in Iran. Russia announced the investment deal as Russian President Vladimir Putin was visiting Iran for talks.
According to Iranian state news outlet IRNA, Putin and Raisi "discussed ways for expansion of bilateral relations in different areas, including energy, transit, trade exchanges and regional developments as well."
Significantly, Russia and Iran's cooperation extends to the military and space fields, with Russia recently helping Iran to launch a new satellite into space: On August 9, Russia launched Iran's new Khayyam surveillance satellite from the Baikonur space station in Kazakhstan.
The launch of the satellite is a telling example of the kind of dangers that a strengthened Russian-Iranian alliance poses to US interests.
Iran's Khayyam satellite "will greatly enhance Tehran's ability to spy on military targets across the Middle East," according to unnamed Western and Middle Eastern officials quoted by the Washington Post. The satellite's high-resolution camera apparently gives Tehran "unprecedented capabilities, including near-continuous monitoring of sensitive facilities in Israel and the Persian Gulf."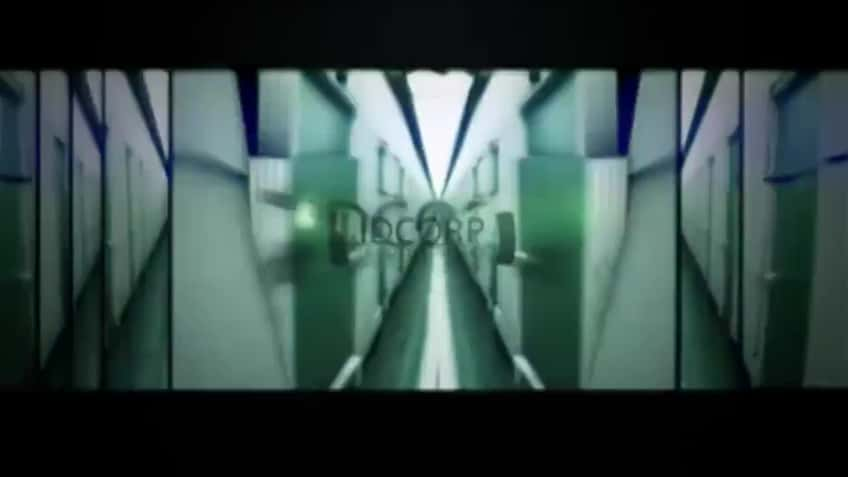 https://imasdk.googleapis.com/js/core/bridge3.530.1_en.html#goog_1235411158
https://imasdk.googleapis.com/js/core/bridge3.530.1_en.html#goog_145130739
https://imasdk.googleapis.com/js/core/bridge3.530.1_en.html#goog_115376549300:0305:05
Iran will also be able to "task" the new satellite to spy on locations of its choosing, as often as it wishes, according to the officials.
"It's not the best in the world, but it's high resolution and very good for military aims," a Middle Eastern official familiar with the hardware of the satellite told the Washington Post in June 2021.
"Iran could share the imagery with pro-Iranian militia groups across the region, from the Houthi rebels battling Saudi-backed government forces in Yemen to Hezbollah fighters in southern Lebanon and Shiite militias in Iraq and Syria."
"This is obviously a clear and present danger to the United States and our allies in the Middle East and abroad," said Richard Goldberg, a former Iran analyst in the Trump administration's National Security Council.
"As Iran perfects its missile arsenal – from short-, medium- to longer-range missiles, alongside its growing UAV capability throughout the Middle East -being able to sync those capabilities with satellite capabilities and surveillance will only increase the lethality of the Iranian threat."
For the time being, however, the Iranian satellite is meant to be helping Russia's war effort in Ukraine, another example of the mutual benefits accruing to both Russia and Iran from their alliance.
"Russia, which has struggled to achieve its military objectives during its five-month-old assault on Ukraine, told Tehran that it plans to use the satellite for several months, or longer, to enhance its surveillance of military targets in that conflict," the Washington Post wrote.
Equally significantly, Iran is now actively helping Russia with its war effort in Ukraine, which puts on display the extremely negative effects of the new Russian-Iranian alliance.
Russia has ordered hundreds of Iranian military drones as Russia suffers from a severe lack of attack drones that are precision-capable. Russia has bought at least two kinds of drones from Iran, the Mohajer-6 and the Shahed-series drones. The first batch of drones, according to the Washington Post, was picked up by Russian cargo flights in late August. Iran reportedly has been training Russian soldiers in using them in Russia's war in Ukraine. On September 13, Ukraine said that it had shot down an Iranian-produced Shahed drone.
Iran has become a major developer and producer of drones. In October 2021, the Wall Street Journal reported the concern of defense officials from the United States, Israel and Europe that Iran's progress in developing, building and deploying drones was changing the security situation in the Middle East region.
"The drones themselves are often made with widely available components used in the ever-growing commercial drone market and by hobbyists, the officials say," the Wall Street Journal reported.
"Some mimic the designs of Israeli and American military drones… Tehran's engineers rely on imported components to create aerial vehicles that can accurately strike targets at long distance and rapidly change direction to avoid air defenses and radar, say European and Middle Eastern security officials who have studied wreckages of the drones."
Most recently, Iran claimed that it had developed a long-range suicide drone "designed to hit Israel's Tel Aviv, Haifa."
In July, US National Security Adviser Jake Sullivan denounced the new cooperation between Russia and Iran:
"Russia deepening an alliance with Iran to kill Ukrainians is something that the whole world should look at and see as a profound threat."
Despite this acknowledged "profound threat" emanating from the mutually beneficial alliance between Russia and Iran, the Biden administration nevertheless has been making dangerous concessions to revive the nuclear deal, which would only deepen the threat and benefit not only Iran, but also Russia.
"Several of Russia's top state-controlled nuclear companies stand to gain billions of dollars in revenue as part of a new nuclear accord with Iran that will waive sanctions on these firms so that they can build up Tehran's nuclear infrastructure," the Washington Free Beacon reported in April.
"Russia's state-controlled Rosatom energy firm and at least four of its major subsidiaries will receive sanctions waivers under a new accord so that they can complete nuclear projects in Iran worth more than $10 billion, according to the 2019 document, which details all the Russian entities involved in these projects.
With a new nuclear accord being finalized, the Biden administration has repeatedly guaranteed Russia that it will not face sanctions for its work on Iranian nuclear sites, even as Moscow faces a barrage of international penalties for its unprovoked war in Ukraine. The Biden administration renewed a series of sanctions waivers to permit Russia's nuclear work in Iran as part of a package of concessions meant to entice both countries into signing a new accord."
Let us hope that the new "Iran nuclear deal," reportedly "off the table for the time being" is off the table for good.
Originally published at Gatestone Institute – reposted with permission.